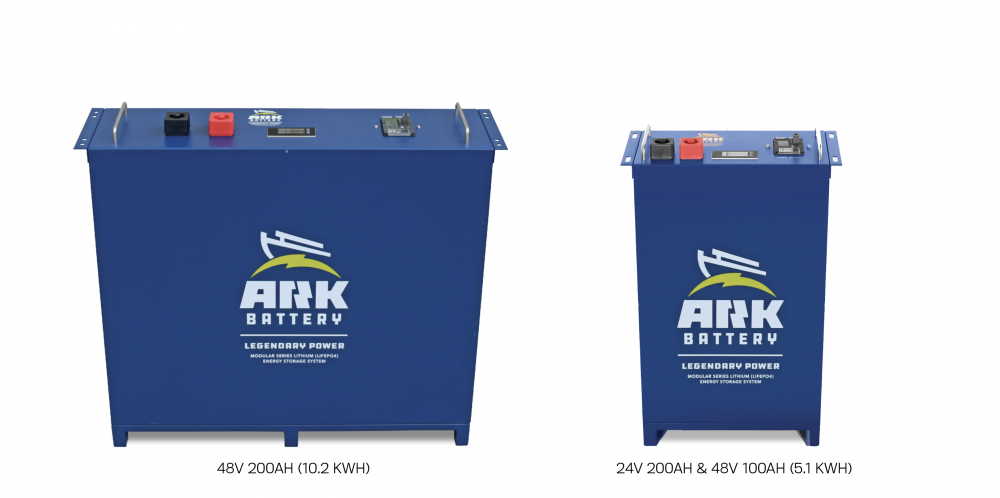 Swipe right on mobile to view the full table, or click here.
| MSRP | $2,900 | $5,450 | $2,970 |
| --- | --- | --- | --- |
| Nominal Battery Voltage | 48 | 48 | 24 |
| Actual Voltage | 51.2 | 51.2 | 25.6 |
| Amp Hours | 100 | 200 | 200 |
| KWH | 5.1 | 10.2 | 5.1 |
| LCD Display | Yes | Yes | Yes |
| Max Continuous Charge/Discharge Amps | 100 | 140 | 140 |
| Breaker Size (Amps) | 125 | 160 | 160 |
| Minimum Temperature | 32ºF | 32ºF | 32ºF |
| Maximum Temperature | 115ºF | 115ºF | 115ºF |
| Maximum Charge Volts | 57.6 | 57.6 | 28.8 |
| Recommended Charge Volts | 57.2 | 57.2 | 28.6 |
| Float Volts | 54.4 | 54.4 | 27.2 |
| BMS Protected | Yes | Yes | Yes |
| Cell Chemistry | LiFe PO4 | LiFe PO4 | LiFe PO4 |
| Cell Format | Prismatic | Prismatic | Prismatic |
| Certifications | UL 1642 & UL 1973 UN 38.3 | UL 1642 UN 38.2 | UL 1642 UN 38.3 |
| Warranty | 10 year limited | 10 year limited | 10 year limited |
Warranty: NEW! Every ARK Battery now comes with a 10 year limited warranty.
All ARK Battery products qualify for ITC tax credits when coupled with solar panels or wind turbines.
FLEX RACKING
ARK Battery Flex Racking is laser-formed from 3/16 and 1/4" steel and supports battery stacks up to seven high.
MODULAR DESIGN!
Modular design! Flex racking supports adding additional ARK Batteries to your bank down the road. The assembly hardware is included with each battery.
ARK Battery Double Duty Busbars are the perfect solution for paralleling multiple batteries in the same bank. In many cases, this eliminates the need for a separate, external busbar block or combiner.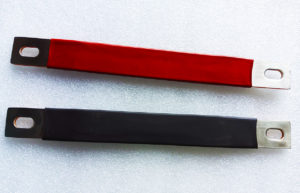 Double Duty Busbars are made with layer copper. The ends are tinned giving them a smooth finish and resistance to corrosion. The individual layers allow flexibility and movement while still providing the conductivity benefits of copper.
A protective heat shrink insulates each busbar. Available in red and black for easy color-coding. Choose from two lengths. 
9.5 Inches center to center on holes
Use this model when installing ARK Batteries in the upright position
12 Inches center to center on holes
Use this model when installing ARK Batteries in ARK Flex Racking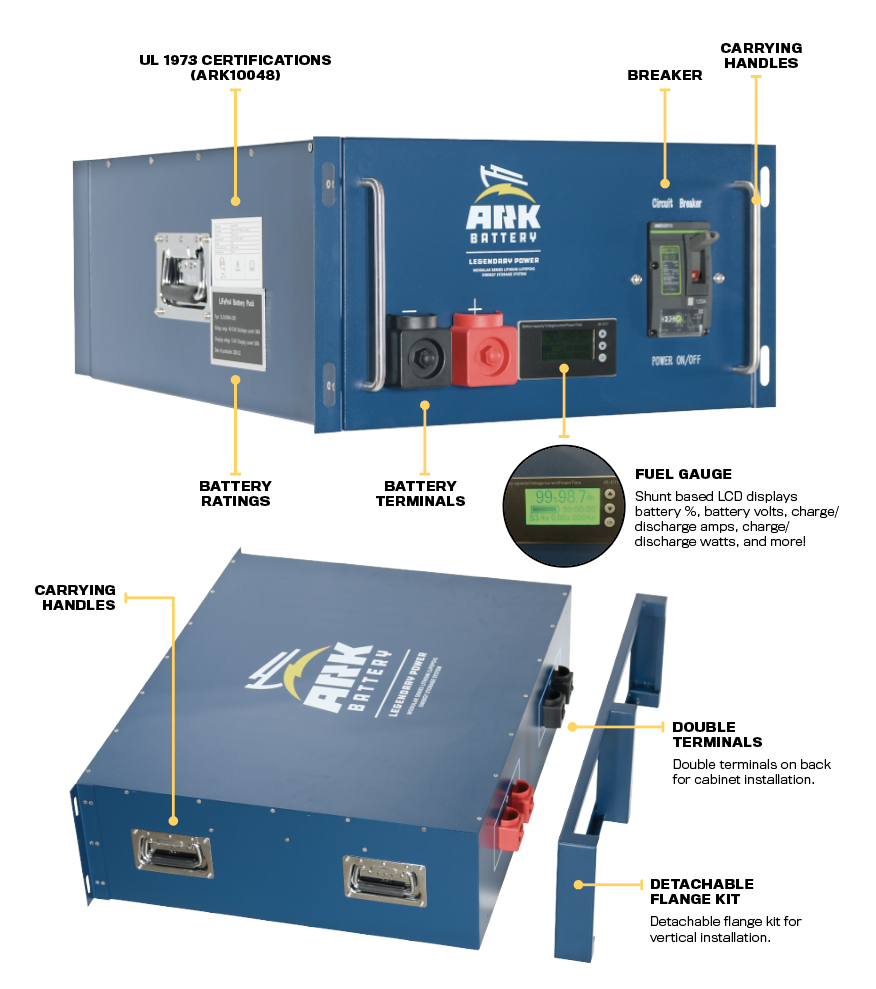 Every ARK Battery is equipped with a special balancing system to ensure that all cells are charged and discharged equally. This serves the same purpose as 'equalizing' does for a lead-acid battery. While LiFePO4 batteries may not be equalized externally, it is critical that all cells within maintain the same voltage. An 'imbalanced' battery will result in nuisance BMS shut-offs, lower capacity and a drastically reduced cycle life.
Most batteries in today's market come with a small balancing system known as passive balancing. In passive balancing, a set of resistors begin to dissipate (burn off) power from any cell that has an individual voltage higher than 3.6V. This dissipation typically occurs at 50-100 ma (5% to 10% of 1 amp). We have found this balancing method to be ineffective to meet the stringent requirements of cell balancing. In short, it is too slow as well as inefficient.
IMPACTIV balancing, used in all ARK Batteries channels extra power from high-volt cells to low-volt cells, and deploys additional dissipative consumption should a cell reach critically high voltage.
Dissipates a small amount of power (usually 1/10 Amp or less) when a cell reaches a critically high level.

Transfers current (power) from highest cells to lowest cells to keep all cells equal.


IMPACTIV balancing kicks in any time that a single cell's voltage varies from the rest of the pack. This can be a higher voltage (top-balancing during charge) or a low cell (bottom balancing, during discharge). A special extra boost is applied if a cell's voltage reaches 3.55V. Balancing is performed at up to 20 times the speed of passive balancing while maintaining a much higher efficiency and adding up to 30% to your battery life.
Efficiency is the name of the game. Coming from an off-grid way of life, we breathe efficiency. We have designed our batteries to be unbelievably efficient from every possible aspect.
ARK Battery has the lowest cost per lifetime KWH on the market!
Our space-efficiency rule is simple; "Up instead of out." All of our larger batteries have layered cells to maintain a small battery footprint in your utility room. If your project requires multiple batteries, our heavy-duty steel cased Gold Series batteries can be double and even triple stacked, while our state of the art modular series can be stacked up to 8 high.
We use prismatic cells in all our batteries to improve overall efficiency. Our prismatic cell batteries have fewer connections, lower resistance and use less space than cylindrical cell counterparts.
ARK Batteries are designed by installers for installers. We have implemented features such as casters, Anderson connectors and bluetooth monitoring for an easy and time-effective installation process.
We use a balancing system called impact balancing that channels power back and forth between cells as needed. Traditional balancing systems dissipate (waste) power from cells with the highest voltage.
This simple, yet thorough comparison of different battery types allows you to see at a glance which battery presents the best value. Comparisons are based on ratings from U.S. Battery, Full River Battery and Systems-Sunlight, respectively.
All calculations are based on cycling to 50% capacity retention.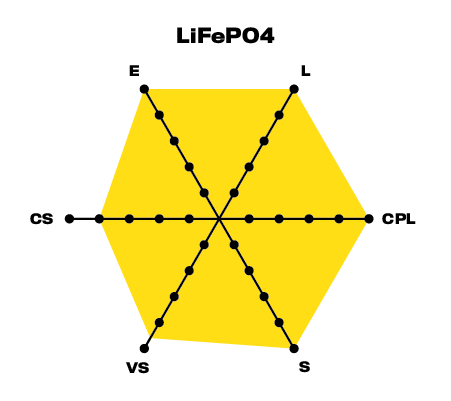 | | |
| --- | --- |
| Efficiency | 5.0 |
| Longevity | 5.0 |
| Cost Per Lifetime KWH | 5.0 |
| Safety | 5.0 |
| Voltage Stability | 4.8 |
| Charge Speed | 4.0 |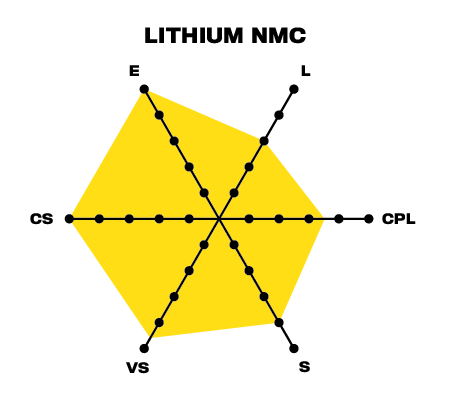 | | |
| --- | --- |
| Efficiency | 5.0 |
| Longevity | 3.0 |
| Cost Per Lifetime KWH | 3.5 |
| Safety | 4.0 |
| Voltage Stability | 4.5 |
| Charge Speed | 5.0 |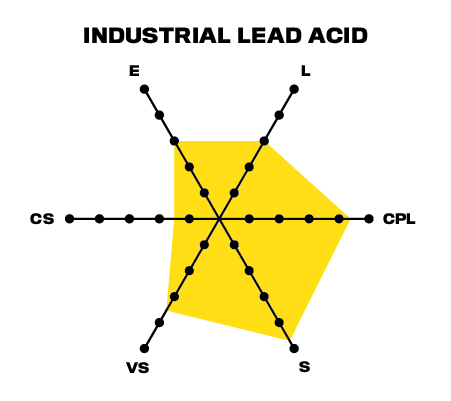 | | |
| --- | --- |
| Efficiency | 3.0 |
| Longevity | 3.0 |
| Cost Per Lifetime KWH | 4.3 |
| Safety | 4.8 |
| Voltage Stability | 3.5 |
| Charge Speed | 1.5 |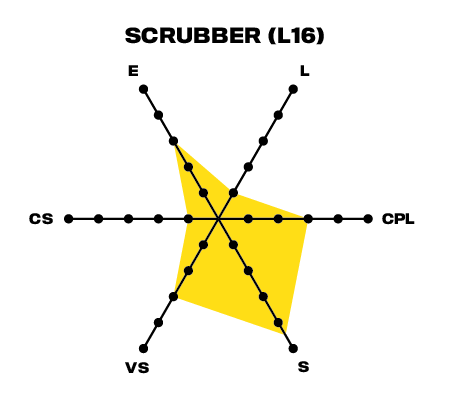 | | |
| --- | --- |
| Efficiency | 3.0 |
| Longevity | 1.0 |
| Cost Per Lifetime KWH | 3.0 |
| Safety | 4.5 |
| Voltage Stability | 3.0 |
| Charge Speed | 1.0 |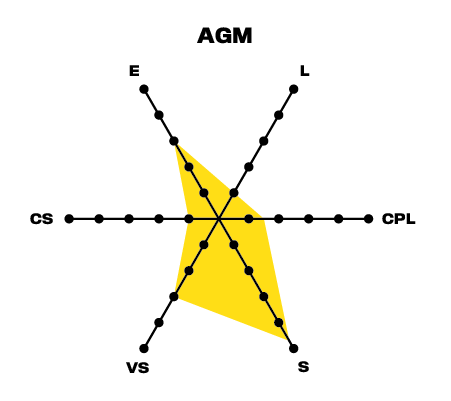 | | |
| --- | --- |
| Efficiency | 3.0 |
| Longevity | 1.0 |
| Cost Per Lifetime KWH | 1.5 |
| Safety | 4.8 |
| Voltage Stability | 3.0 |
| Charge Speed | 1.0 |