Batteries are so ubiquitous today that they're almost invisible to us. Yet they are a remarkable invention with a long and storied (and at times dangerous) history and an equally exciting future.
While we recommend discharging no further than 20% state of charge, ARK Batteries can be safely discharged to 0% with only a small impact on cycle-life.
ARK Batteries can be charged in less than half the time required to charge lead acid batteries. And while rarely applicable for solar applications, a 1C charge and discharge are permitted.
Most other types of batteries have 10-30% efficiency losses (discharge power available vs. charged power)
Our LiFePO4 battery can be discharged down to 20% and still retain 80% of its original capacity after 5,000 cycles.
We are the only lithium LiFePO4 company in the USA to use IMPACTIV balancing.
The voltage of an ARK Battery is not subject to the fluctuations seen in most other battery types when under heavy load.
ARK Batteries weigh only 30% of their lead-acid counterparts.
ARK Batteries require no maintenance of any kind, such as equalizing or adding water.
ARK Batteries can be installed in an upright position or horizontally in a rack or cabinet. There are terminals on the front and back to simplify the cabling process for either position.
You probably won't need this one, but in the event of a battery failure, all of the internal electronic components in an ARK Battery are field replaceable. Additionally, you can stock spare parts as backup for catastrophic events such as an EMP strike.
*Parts may only be replaced with approval from ARK Battery.
We're not in the firecracker business. ARK Battery believes in redundant safety. We use a 5-tiered safety system to regulate and maintain your energy investment.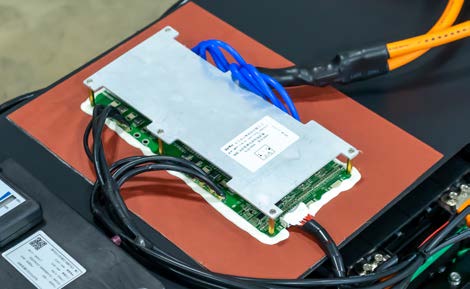 Safe Chemistry
Pressure Vents on Each Cell
BMS Monitoring
Breaker
Solid Steel Case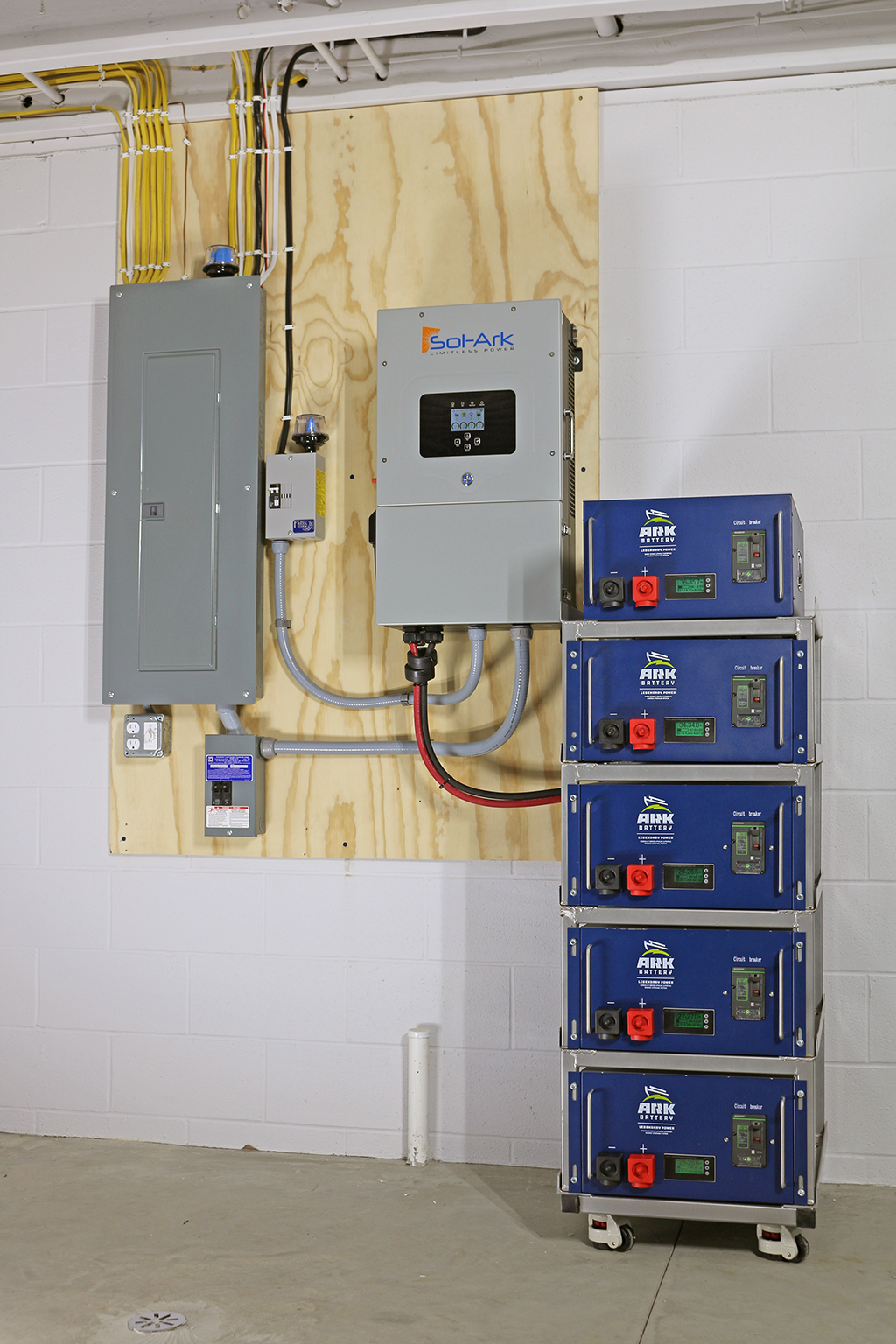 Residential Off-Grid Solar System
2,700 Square Feet + Basement

3.8 KW Solar
SOL-ARK 12K Inverter
14 KW Backup Generator
5 – ARK 51.2V 100AH Batteries
This System Can Power:
• Laundry
• Vacuum Cleaner
• Coffee Maker
• 4-Zone Radiant Heat System
• Bosch Mixer
• Lights Throughout
• Fridge
• Electric Bike Charging
• Clothes Iron
• Well Pump
• Freezer
• Water Softener
System Features:
• Expansion-friendly. More batteries will be added in the future.
• 2 – 2.5 days autonomy
• 15-year life design
• Maintenance-free*
• No hazardous fumes or gases
*Generator requires oil changes.